Diffusers
High Performance Membrane Diffuser Technology: Hollow base design for sand or gravel weighting Large base area for soft bottom sediment Self-cleaning, low maintenance construction Ultra low back pressure check valve Micro-bubble technology Five year warranty Diffusers All membranes feature a non-stick coating to prevent biofilm and calcium build-up Single membrane features flexible 12" disc Dual membrane features two flexible 12" membrane discs Quad membrane features four flexible 12" membrane discs
Watch Unit In Action!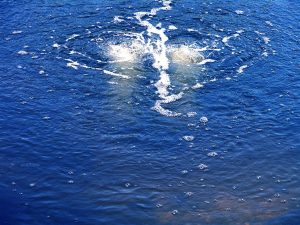 Entire water column circulation - up to 4000 GPM depending on diffuser depth
Elimination of thermal stratification
Increased dissolved oxygen levels that stimulate the natural aerobic digestion process thus reducing nutrient levels and associated algal growth
Elimination of oxygen related fish kills and expansion of the oxygenated habitat and ecosystem
Reduction of mosquito and aquatic midge infestations
Elimination of foul odors from undesirable gases
Reduction of organic bottom sediment
Preservation of a healthy aquatic ecosystem and an aesthetically pleasing aquascape to view and enjoy through improved water quality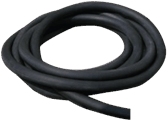 Flexible, will not crack or kink even in cold temperatures
Self-weighted for easy installation and quick sinking
2 sizes available, in 100' coils; 1/2" and 1/2" and 5/8", ½": 0.5" ID x 1.06" OD, 5/8": .63" ID x 1.15" OD
Utilizes PVC insert fittings for quick connections
15 year warranty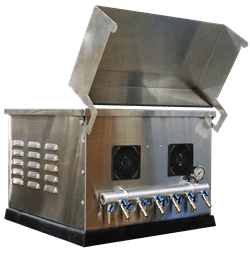 Eliminates the need for multiple, more expensive air lines to run in ground and over long distances when the AquaAir® Compressor is located far from the water's edge. Supplied with or without the inground junction box.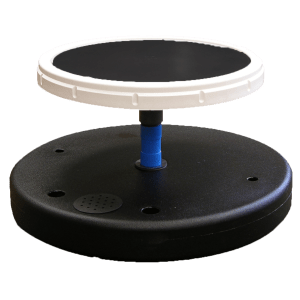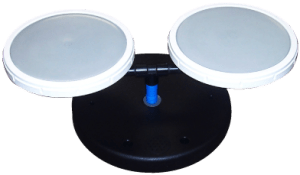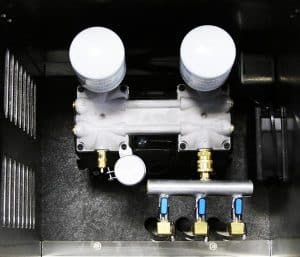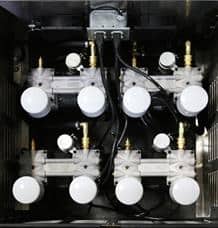 ⅓ HP Single Piston Compressor, 120V & 240V Single Phase
½ HP Dual Piston Compressor, 120V & 240V Single Phase
¾ HP & 1 HP Rotary Vane Compressors, 120V & 240V Single Phase
Thermal overload motor protection
3 Year Warranty on Compressors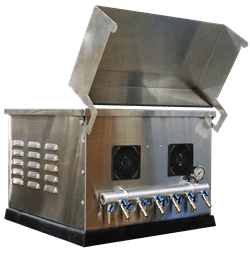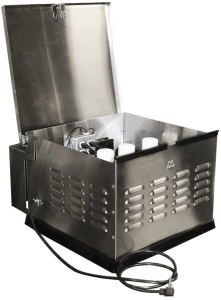 Heavy-duty cooling fan circulates air around compressor
Stainless steel hasp latch with Padlock included
Stainless steel cover and hardware
Ease of internal accessibility
Limited lifetime warranty (cooling fan 3 year warranty)
Outside Dimensions including overhang of cover AAU 1-3 – 17 L x 15 W x 16.25 H AAU 4-6 – 21 L x 17 W x 16.25 H
Outside Dimensions including overhang of cover & external manifold housing AAU 7-12 – 28.75 L x 24.13 W x 18 H